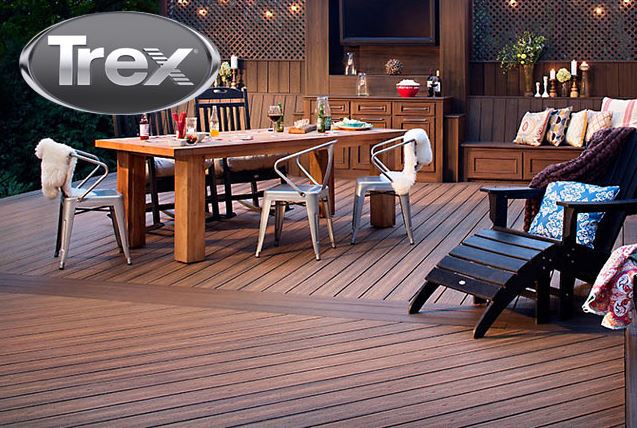 A deck is one of the most terrific additions to your home. However, just like most types of home additions and improvements, there are lots of deck choices for you to choose from. Trex decking is the newest and most popular option among homeowners. This is an eco-friendly deck option that is starting to gain fame for the past several years. In fact, this has now replaced the boardwalks at New Jersey's Mt. Rushmore as well as other popular tourist destinations.
Trex decking products are composed of 95% recycled materials. These recycled products include reclaimed wood, sawdust, and plastics from different household packaging like plastic wrappers or grocery bags. Trex is among the leading recycling companies in the United States that reclaim more than 400 million pounds of plastic and wood every year. Just so you know around 140,000 plastic bags are used in a single 500 sq. ft. Trex decking.
Trex Decking – A Short Definition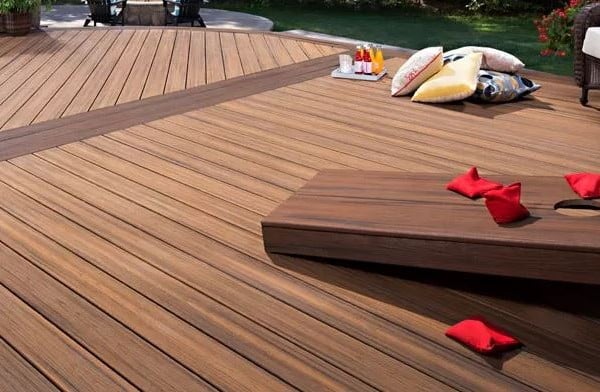 Top Benefits of Trex Decking
Here are the top reasons why more and more homeowners are falling in love with Trex decking.
Looks natural and beautiful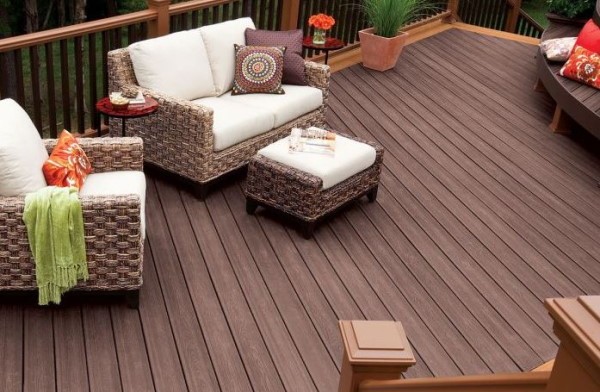 Wood grain and those occasional streaks found in natural wood are hard to replicate. For this reason, there are composite products that are obvious imitations of wood grain. Unfortunately, these products have that unsightly plasticky appearance.
With the help of advanced manufacturing processes, Trex decking features more refined wood streaks and grain appearance that look more natural even at closer inspection. These decks are available in various colors that eliminate any need to apply stain and reapply it.
Composites are often made from virgin plastic and less than half is made from recycled content. Trex, on the other hand, is made of 95% recycled materials such as plastic film, wood, and sawdust that make it among the most environment-friendly building materials in the decking industry.
As deck contractors, Utah Deck Company has already handled different kinds of building materials through the years, with Trex being the material that contains the highest amount of recycled content.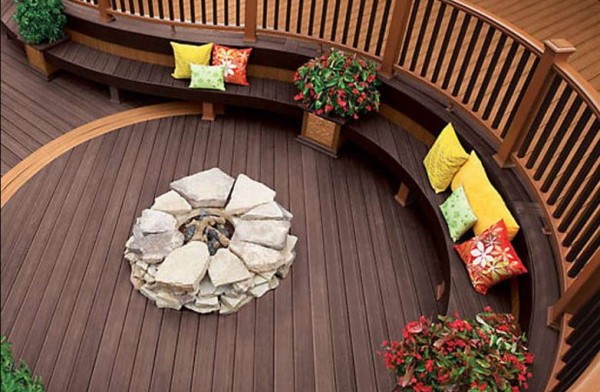 Requires very minimal maintenance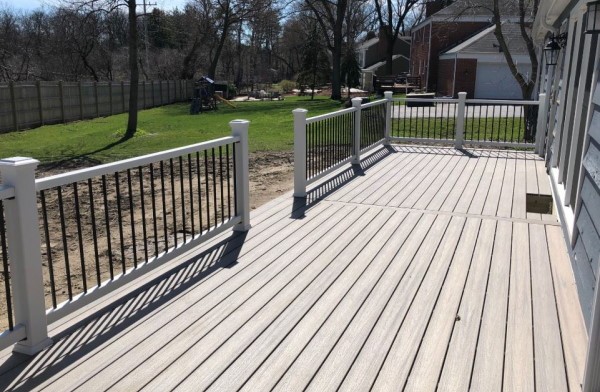 One of the main reasons why most homeowners settle for materials with an obvious artificial appearance is because they need minimal maintenance. However, when you choose Trex decking, you don't need to compromise between maintenance requirement, performance, and looks because you can have all of them at the same time.
Thanks to the protective outer shell of Trex decking, you can clean it with the use of a simple solution of water and soap combination. This type of decking can also resist stains and fades and won't split, crack, or warp. The deck's outer surface is also resistant to normal scratches that can result from contact with chair legs, claws of your pets, or even your boots.
Now more than ever, the world is going green and as a result, different parts of homes are now following suit. Despite the higher upfront costs, if you want to add a stunning deck to your outdoor space and you need a low maintenance and eco-friendly alternative, why not consider Trex decking from Utah Deck Company?