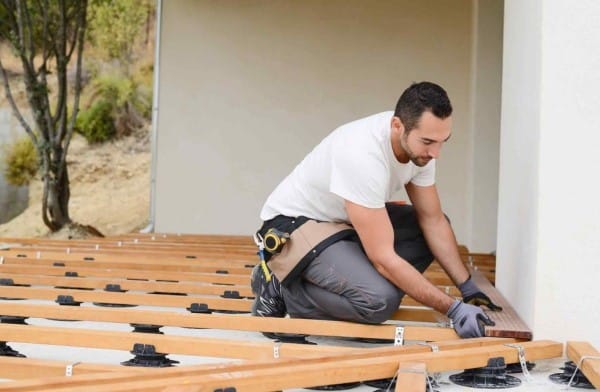 A deck is one of the best additions you can ever have for your yard and home in general. For this reason, hiring the services of an expert deck builder is of utmost importance.
While there is something exciting and rewarding about having some DIY projects that you complete by yourself every now and then, there will always come a time when it is a better and more worthwhile thing to get the help of a professional deck builder. The expert deck builders at Utah Deck Company are here to help you build the deck of your dreams and ensure that no mistakes will occur along the way.
If you have always wanted to have a deck added to your home, hiring a professional deck builder like Utah Deck Company can give you the assurance that you will be working with a team composed of members who have the necessary experience and skills when it comes to deck building.
Below are the main reasons why you should hire us as your deck builder in Utah:
Proper Deck Building and Installation
Unlike what most people seem to believe, deck building and installation is far from being simple and easy. There are plenty of skills and knowledge involved in the process of deck building and for this reason, you will need people who have the experience. The right deck builder has everything it takes to ensure that your deck will be installed properly. All members of our team have been trained to build decks while using all the right tools and equipment. It is completely different from DIY deck installation where there is always the risk of facing some problems such as lack of skills or lack of proper tools.
You might be surprised but the truth is that hiring an expert deck builder is the best way for you to save on money when building your deck. Most people assume that they save money if they go for a DIY project but this is far from the truth.
During deck building, you need to source all the necessary materials by yourself aside from looking for the tools and equipment. These activities can all cost you more money down the road. This is why hiring an expert deck builder remains to be a very affordable option.
Working with a professional deck builder like Utah Deck Company is one of the best ways for you to save time. By working with our team, you can save more time than building the deck with your own two hands. Our team of expert deck builders follows strict schedules according to the contract to ensure that they can finish the project at the soonest time possible. Indeed, hiring our deck builders is the right answer if you are short on time.
Finally, working with a deck builder is the best way to ensure that you will meet all necessary building regulations. Our company knows and understands all those regulations that must be met in terms of house construction.