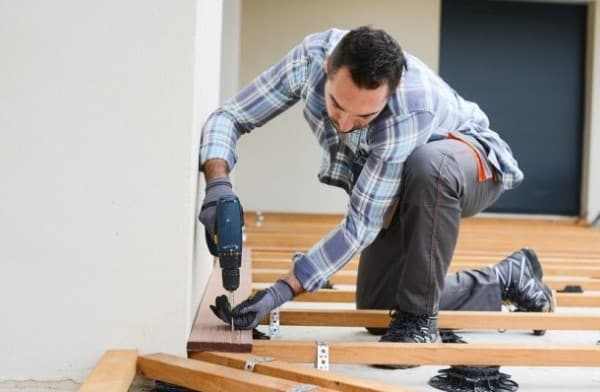 Your home is one of your biggest investments in life. When you first looked for a house, you gave the process careful thought and listed down all the things you need. It is only after you completed the list that you go out and search for your dream home.
But, after several years of staying in the same house,, you will soon realize that there are some things you want to change just like how your needs and requirements do. One project that will surely change your house for the better is none other than deck installation.
Here are some of the top reasons why hiring our team of professional deck installers is a wise and sound decision:
Get the Perfect Deck Plan for Your Needs
The very first thing that our professional deck installers will do when you hire us for the job is getting a good plan rolled out. It is never an easy and simple job to install a deck as it requires lots of experience and skills. Our experts can check the outside of your home and prepare a plan on how to properly approach the job. Getting help from the experts during the planning stage of your deck installation is crucial and plays a big role in making sure that the project will be a total success.
Ensure the Use of the Right Deck Materials
When you hire our professional team at Utah Deck Company for your deck installation, you can be sure that they will also be there to guide you in choosing the right materials to use. Most of the time, homeowners who don't get this kind of advice have the tendency to settle for deck materials that are not good enough to last for a long time. Although the highest quality of deck materials doesn't come with a cheap price, you can be sure that the money you will invest in them will be more than worth it if you consider all the benefits they can bring.
Deck Installation Done on Time
Another benefit that you can expect from an expert deck installation service is the presence of adequate human resources. When you work with our professional deck installers, you can have the assurance that they can get the job done as fast as possible. Before they start with the project, our installers will give you some onsite estimates so you can have an idea on how long it will take for them to complete the job and how much it will cost you.
Your home is your most precious asset so you want it to look best so you can also feel your best during your stay there. While there are plenty of home improvement projects you can do to further improve the appearance of your house, an expert deck installation is something that can completely change your living experience. Here at Utah Deck Company, our team will always be ready to guide and help you in every step of the process to bring your dream deck to life!